To visitors staying overnight in Kyoto City
Guide to
the Accommodation Tax
2018.10.1~
Who pays
the tax?

Visitors who have stayed overnight in lodging facilities in Kyoto City
How is the tax paid?

Please pay at the lodging facility in which you are staying.

Visitors who have already paid the tax to a private lodging broker or travel agent do not need to pay the tax at the lodging facility.
| Accommodation Charge Person Per Night | Tax Amount |
| --- | --- |
| Under 20,000 JPY | 200 JPY |
| 20,000 JPY to 49,999 JPY | 500 JPY |
| 50,000 JPY and over | 1,000 JPY |
"Accommodation charge" does not include meals, consumption tax, bathing facility tax, etc. This is only the cost of the overnight stay and associated service charges.
The accommodation tax will be used for expenses aimed at enhancing attractiveness of Kyoto as an international cultural tourism city and at promotion of tourism.
In the city of Kyoto, urgent issues such as improvement of environment for receiving tourists and countermeasures against traffic congestion have arisen due to an increase in visitors to the city, and some of them have an impact on the lives of citizens to the extent that the citizens feel burdened by them. Therefore, in order to further improve administrative services dealing with these issues and to solve them, we will be using the accommodation tax revenue for the following measures.
Promotion of efforts allowing
to feel the dignity and
appeal of Kyoto
for both its citizens and visitors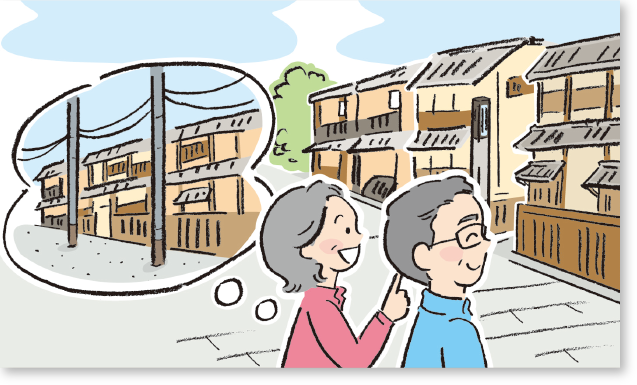 Preserving and enhancing attractive scenery
Improvements in environment for receiving tourists according to changes in the situation around tourism, such as the increase in visitors to Kyoto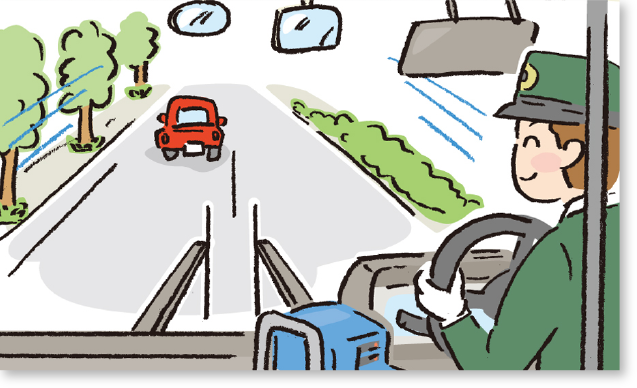 Resolving congestion on roads and walkways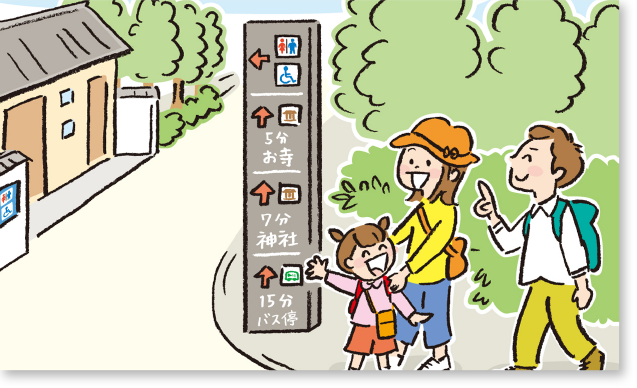 Easily understood guides to sightseeing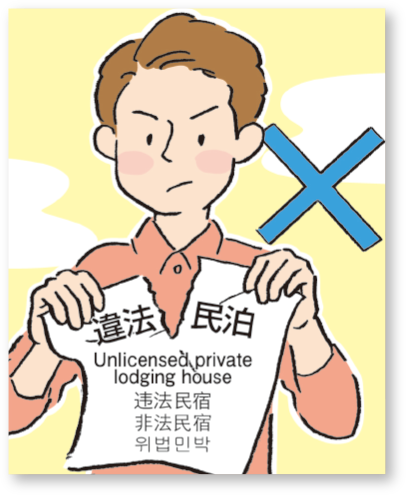 Regulation of unlicensed private
lodging houses
Other examples: Securing safety and security of visitors to Kyoto Expansion of restroom facilities at sightseeing spots
The illustrations show examples of how the tax is used.
Enhancement of informational activities on the appeal of
Kyoto domestically and overseas